A family owned and operated business located in South East Ohio.
Fully guided hunts on private property – prior setup of tree stand, ground blinds, and shooting house, transportation to and from hunting setup, field dressing and drag out for harvested animals

Deer scouting year-round

Free Range, no high fences

Food plots & bait sites

Email trail cameras used to minimize pressure

Home-cooked meals provided

Full equipped cabins
I have been to Hupp's three times and every time I leave I am more impressed and can't wait to get back. My son Jason shot a fantastic 143" buck last September and I missed two giants with my bow in November. The Hupp family members are some of the kindest most generous people you will ever meet. Book a hunt. You won't be sorry.


- Stephen B.
Beautiful cabins great lodge outstanding food and excellent people! From the time you get there till the time you leave waited on hand and foot. The hunting was outstanding tons of deer and excellent stands. I will tell you I will never go anywhere else the HUPPS ARE OUTSTANDING!!!!


- Quinn B
Incredible place to hunt, relax, hunt, eat and make great memories! They make you feel like one of the family and spared no expense on the cabins and tree stands! Every time I've gone I want to stay longer. The Hupps got it going on. See for yourself you won't be disappointed!


- Matt L.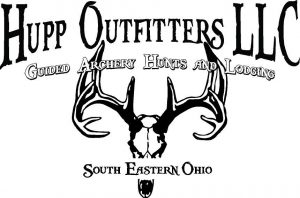 Antler Grow
Oak Ridge Hunting Blinds
Whitetail Institue of North America
Tingley's Northlan